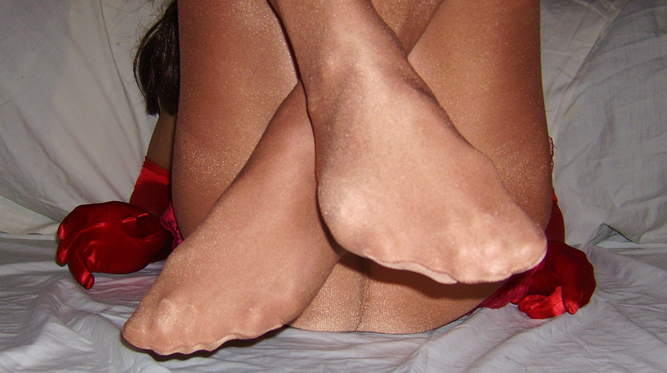 Confessions in Pantyhose is a website created by me, Sheery Sisi, as a way of coming out from an otherwise buried alter ego. I've been crossdressing for pretty much my whole life so, what the fuck, might as well put everything to words since there is a lot to say.
Oh, where to start… where it all started in kindergarten lusting after my teacher's blue tights after giving me a big kiss on the cheek? Or maybe those new over-the-knee stilettos I found last month that you would fight me over. Honestly, it's been a never-ending adventure that I now can chronicle here.
These days, there are plenty of websites dedicated to crossdressing. Many are educational, some even offer support and tips to pretty up your girly self even more. Most, however, tale personal experiences bending of the other gender.  Here, I tend to write what is on my mind, mainly the sexual side of going en-femme and the variety of shit to make it happen.
There occasionally may be advice here or there, maybe even an educational bit too. Really, though, I can't help but to fantasize about the possibilities when slipping into that pantyhose and painting myself with a smear of lipstick and eye shadow, then letting everyone know about it. I assume you're here, too, to share the experience so have a look around!
One last thing, too, I'm not here to decide who is a crossdresser, transvestite, tgirl or whatever label is suppose to be assigned to us. We are all beautiful and (probably) perverted souls in a world that is pretty damn interesting to say the least. Labels are for vanilla-life heteros anyway.