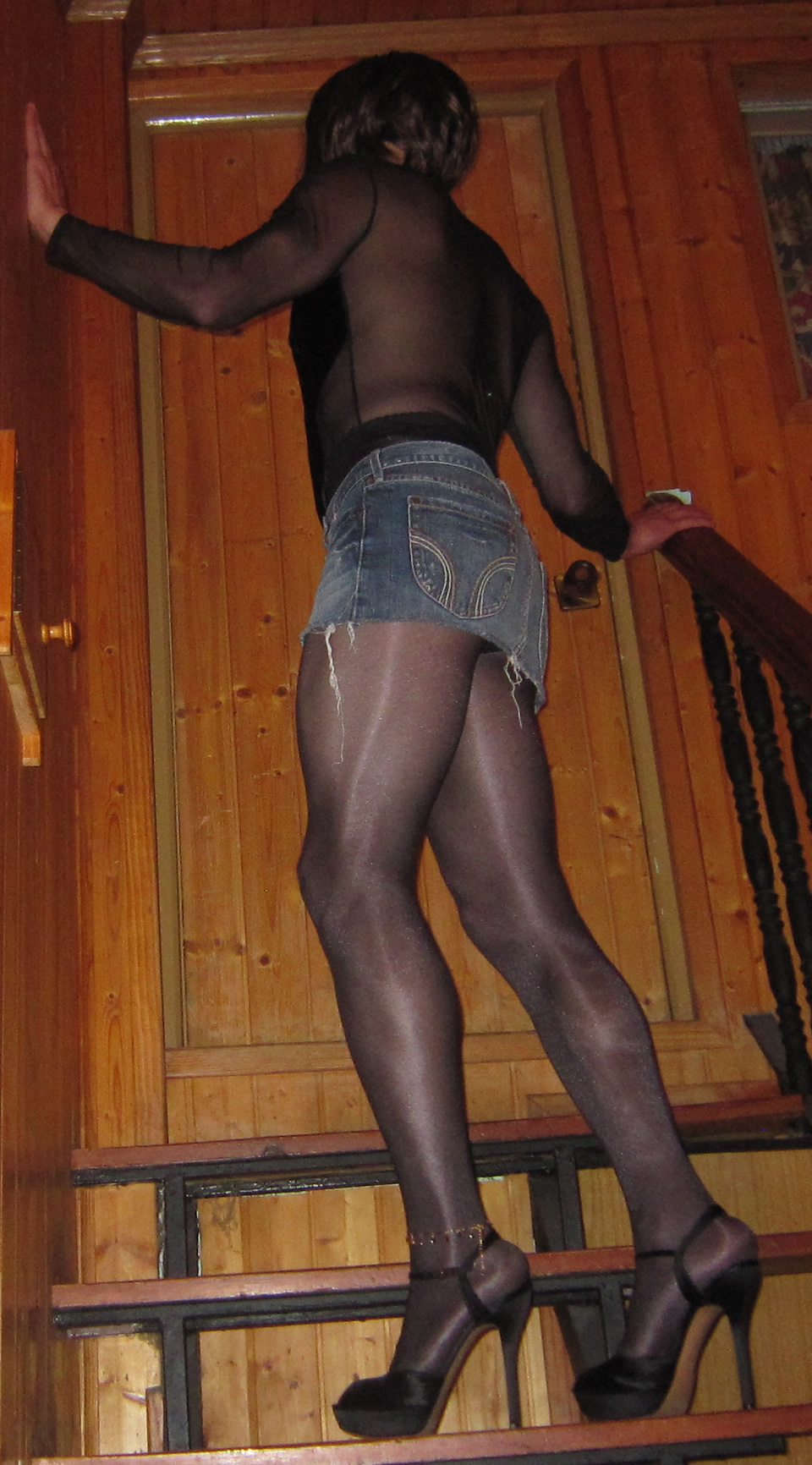 While I can't speak for all crossdressers out there, I firmly believe that eventually a line gets crossed where one goes from the occasional pantyhose-under-the-jeans to the full-on appearing (more) like a woman. Or, at least hoping to appear like one.
Calling it growing up or hitting puberty if you will. Really, there are those little things you do just like a little teeny-bopper girl. Shave your legs and armpits (and beard A LOT more), exfoliate and lotion all over, manicures, pedicures, etc, etc. They not only make you look more feminine but FEEL more feminine as well. And feeling more feminine makes you act more feminine, too, which is kind of the end goal of this whole crossdressing thing. Well, in my book anyway.
One way I found to validate myself as a crossdresser was to have at least have a decent photo. That is definitely the hardest thing to do since you either have to hire a friend or photographer to do the deed or learn how to use the auto feature on your own camera. Then, of course, the most important part: the pose.
There is always the easy way out… taking a selfie or a mirror-selfie. How lame is that, though, since the selfie is so ubiquitous that they are really hardly even noticed. Maybe one here or there is OK, but if a portrait collection consists of only selfie photos,  then why even bother?
I know I'm being a bit snotty but, coming from a crossdresser who has taken many a bad photo and has quite the collection to prove it, having a good photo of yourself where someone viewing it has to ask, "Man or woman?" is the ultimate joy of growing into my own feminine self.
Now back to those "bad" photos… the major issue with those was that I was still a man wearing womens' garments. It should suffice to say that a man in "sheep's clothing" is still a man and, no matter how you take the photo, you come out looking like a man. A weird one at that too.
The more feminine I became in my appearance (even day to day), however, and the more my behavior matched it. Then the dusty light bulb went off in my head where, duh, I can act more like a woman as well. And that my friends is how a photo you can be proud of is taken.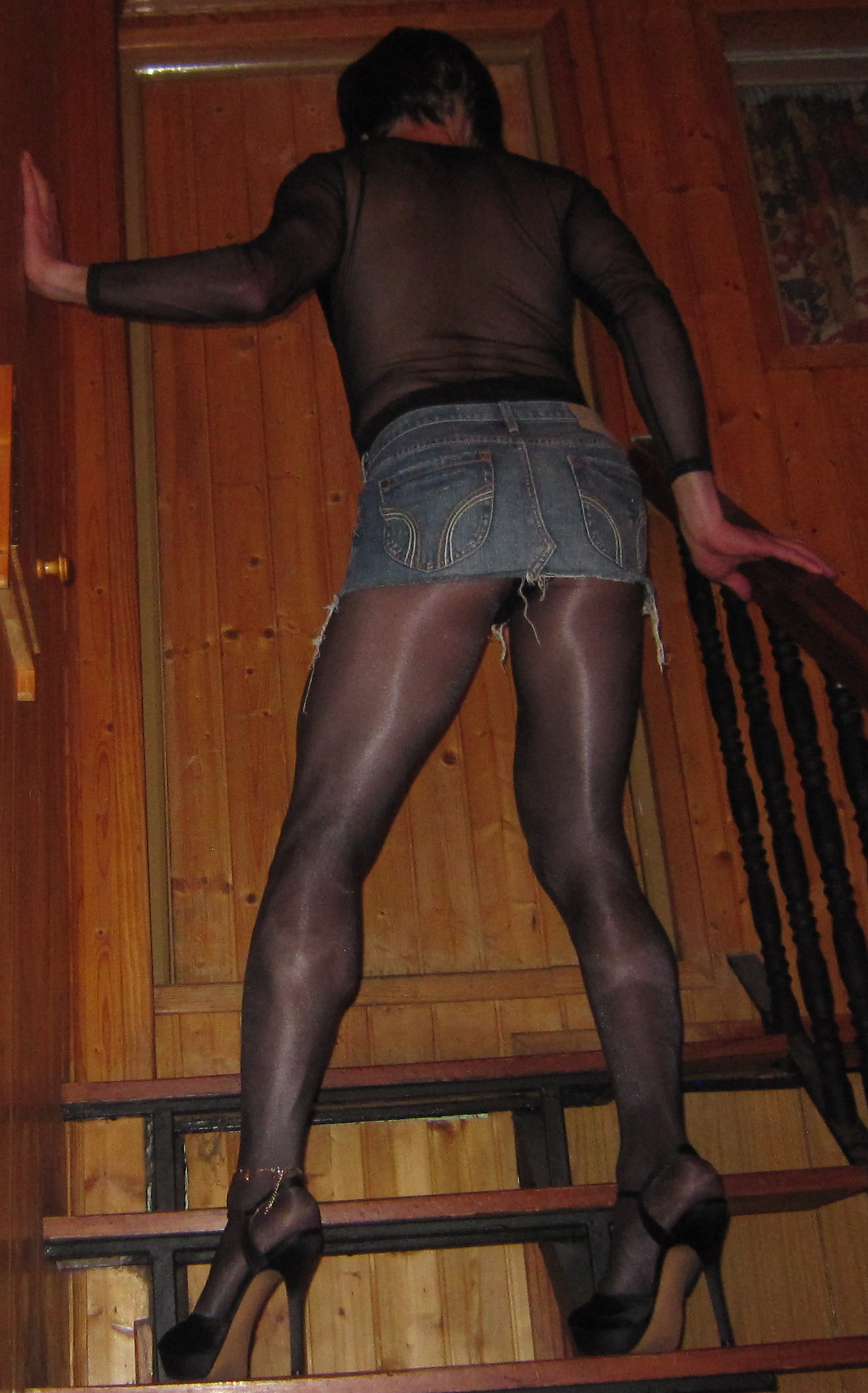 Now, listen, I'm not trying to sound like some snotty bitch thinking she is all pretty and shit. This is how I feel now that I finally have a photo that I can be proud of as a crossdresser. Hell, I may print it out and frame it and stick it on a wall in my bedroom. Anyway, after years and years of trial and error (mostly error), I finally got the photo down and I am am pleased with that.
Whether my dear readers think the same or not, I'll admit they are a bit amateur. So what I say. I'll probably spring for that photographer… or just get my mom to do it.
By the way, I'm wearing…
Oroblu Myfair bodysuit
Hollister denim mini
Wolford Neon 40 tights in Graphite
Nine West stilettos