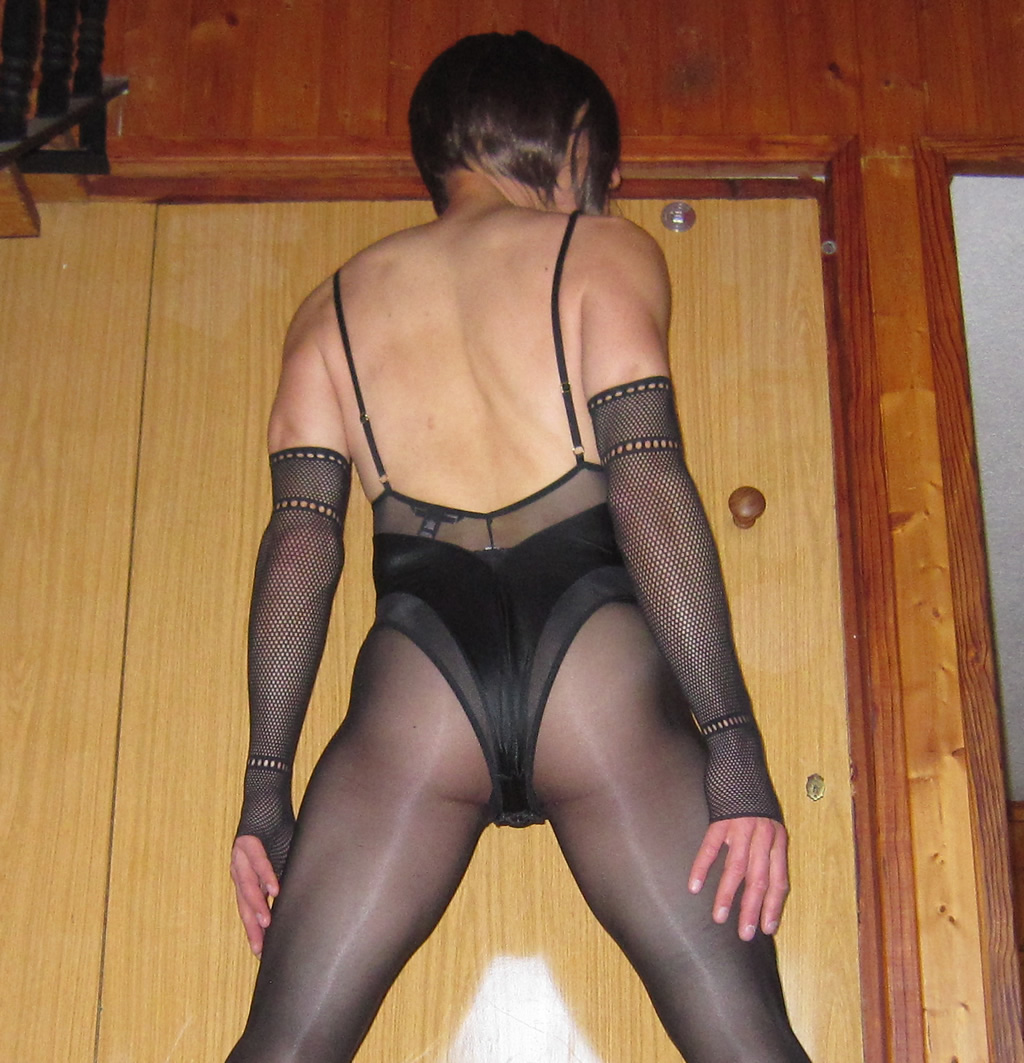 If you're like me (of course you are), then after all those years of slipping into your favorite pantyhose and lingerie, you have those few items that you have and will always love forever. By the way, I estimate I have worn approximately 500 pairs of pantyhose and around 200 pieces of lingerie in my lifetime. Yet there are only a few items that I still have that are very dear to my heart.
Note that I'm not talking pantyhose here. Don't get me wrong, they are my first love and I still have my very first pair of Wolford Neon 40 on display in my bedroom (now too worn to wear). Lingerie, however the complement to my beloved  legwear they may be, is still a valued treasure in my book though.
So back to that lingerie. To the day there is that one very piece I continue to wear, a black Victoria's Secret teddy, purchased five years ago on a whim. It was one of those rare purchases that was actually much better when you have and hold it than what you see in pictures before buying. And what a beautiful teddy it was.
I usually have issues with wearing teddies being they are too constrictive and/or the fit is off or, worse, it just plain looks bad. I get it. They are not made for men or an effeminate one at that. However, this one, while coming out of the package looking very teeny weeny tiny, actually fit to perfection. Not only that, but there were no restrictions in movement whatsoever. In other words, it was nice and comfortable. Up until now, a comfortable teddy was practically a paradox.
But comfort is just a small part of the equation. How it looks, at least to yourself, is what really counts doesn't it?
I have to say, I just loved the look. It is one that inspires confidence in being, or at least appearing, like a woman. And that is where that magic happens… a simple garment instantly giving me an extreme sensual and sexy feeling. Not to mention it has its silkiness and softness to the touch and happens to pair very well with my beloved pantyhose. I then have reason to fall in love with this piece of treasure.
And so now you have a summary of my favorite piece of lingerie.
Actually this teddy had been out of season for a few years when I bought it a while back. Since then, I saw the same black one in the same size on eBay only once. Of course, I bought it immediately to have an extra one in case something catastrophic happens to the original. Talk about the lengths you go to when you love something so much! Yet then, maybe another year later, I found the same teddy in the same size but different color…
Yeah, I purchased this one too. That's me in the image above wearing Teddy version 2.0. Ok, not but I'll post some pics of those another day so you can judge for yourself. While little black number #1 will always be the favorite, this newer one (with an admittedly odd pattern) does get me off just as well. If there are any of the same teddy with other colors or designs, you can bet I'll snatch those up clawing and biting anyone in my way if I have to.
So what's your favorite piece of lingerie?