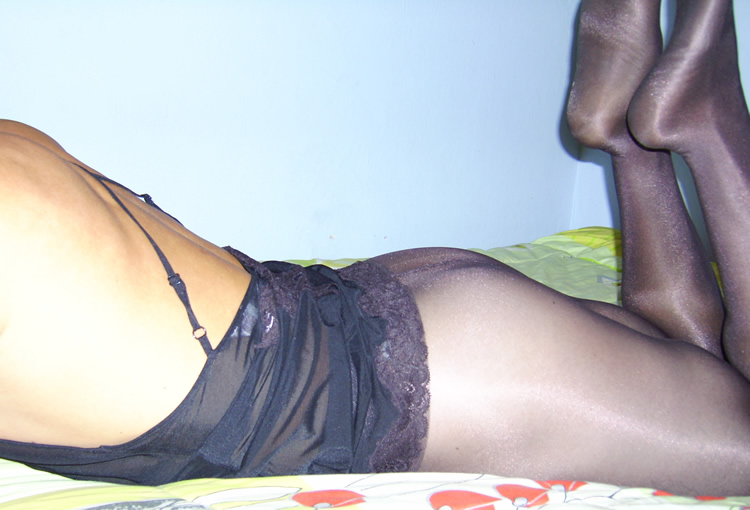 I seem to be doing a lot of thinking when it comes to slipping into my silken garments and looking at that bright shade of lipstick in the mirror. Oh, the philosophies of life as a crossdresser, way outside the norm, never boring and always making me question myself. Without regrets of course!
Since there is no official day of the crossdresser, that I'm aware of anyway, I'd like to dedicate this to the little vices that are appreciated, solely by us and only by us. OK maybe not all, but if you ever donned panties for twenty years and don't have a vagina, then you'll know what I mean.
Favorite Color
Sure, your favorite color as He-Man you may be blue or black but the girly side craves another shade. Am I right or is it just me? Pinks, pastels and anything prefixed with "baby" all of a sudden become a part of your world (and maybe those twenty-year-old panties). Call it our society's labels with masculine and feminine colors but I just happen to love fuscia on everything from nail polish to my lace teddy.
For some reason, pantyhose "suntan" seems to resonate with me as well. Not totally feminine but could be just a crossdresser thing?
Slippers
I absolutely love to throw on a pair of heels while in my attire. The higher the better. Since my sessions as my girl self tend to from a few hours to maybe the whole day, prancing around in those heels can be quite hard on those dainty feet. Actually, if you can last all day in them then, congratulations, you ARE a woman.
So maybe after a maximum half hour clickity clacking, I like to step on out of those and into a pair of comfy slippers. I'm not talking the unisex variety either but kind with furry embellishments and, of course, in your favorite color. Why yes, thank you, I do have a bright fuscia pair.
Old Lingerie
Ever rummage through that disheveled drawer and come across a piece of lingerie, a pair of pantyhose or those aforementioned panties that is at least a decade old (or even two). You take it out, gloss over the old come stains and reminisce of those older orgasms of long ago. Sure, what  the hell, give it a soft gentle wash, let it dry and then try it on for old time's sake. You'll never feel younger and you'll probably remember where that newer stain came from.
Oh, and the picture is a Victorias Secret camsisole bought twenty years ago which I still have (along with the matching thong panties).
Your Sixteen-Year-Old Body
If you are lucky enough to dig out some femme digs from your teenage years, after slipping into them you'd realize the slim little beauty queen you were from way back. Then you'd wish you could have skipped the steaks and beer for the past couple of decades. Oh, imagine if I could have that body back… why all the cute crossdressers would just flock in droves for piece of me (or is that meat). Anyway, about that diet…
The Finger
No, I don't mean the gesture when someone gives you "that look." I'm talking about the lubed up right or left middle finger used as a second weapon of pleasure. Give yourself a nice hot shower or bath and be sure to get it extra clean down there. Oreo crumbs can kill the mood if you know what I mean.
Then while business as usual with one hand, the other can poke around for a little prostate rub. Talk about an explosion later, leaving reminders in your lingerie for when you open that drawer again in twenty years.