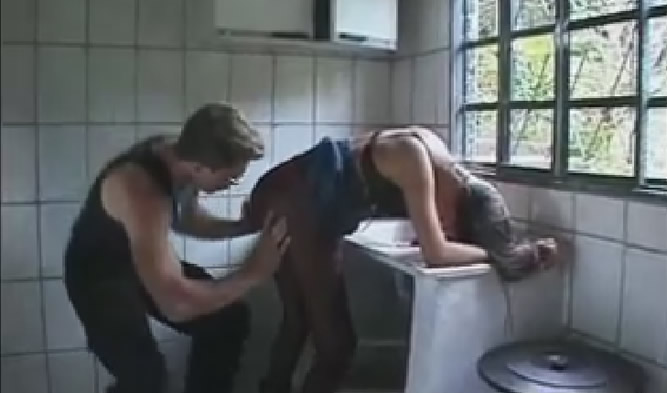 Part I: I Know Your Secret
Early one Saturday morning, Daniel and his girlfriend, Jan, were just exiting his apartment when they ran into Greg, who lives two doors down and on his way out to grab a cup of coffee at the corner store. They make their typical friendly but superficial small talk as neighbors usually do. You know, how are you? Weather looks great today, doesn't it? The same old bullshit regurgitated over and over each time they saw each other.
What wasn't obvious, however, were the secrets between them, one in particular, held by Daniel.
Daniel, to those that know him, is the typical young professional that most aspire to be. Fit, attractive, has a good job as a banker and quite the attractive girlfriend in Jan, who he plans to propose to sometime in the near future. Yet for pretty much all of his life, he has secretly dedicated his time to another passion of his. That is, crossdressing.
There was nothing he loved more, when Jan wasn't around that is, than to pull out that locked trunk from under his bed and drape himself in the magical contents contained within. Expensive pantyhose, sexy lingerie, expensive dresses, makeup, wigs and, of course, the two pairs of Louboutine heels to round out the collection.
Usually, as a crossdresser, he (or shall we say "she") would spend hours alone perfecting her feminine look as "Danielle" then take photos in sexy poses of herself to post online in several of the online profiles she had, unfortunately, including Facebook. Judging by all the responses Danielle received (and pleading requests for a quick fuck), she was quite the stunner as well. All of this attention to Danielle served but to strengthen her womanly identity and further her crossdressing habit.
Now, I say that Danielle was popular by misfortune on Facebook for one reason. It is suffice to say that an attractive woman, albeit a highly passable and beautiful crossdresser, would garner quite a lot of attention, especially in the high traffic that Facebook has. Yet, something highly overlooked, is that this exposure would tend to reduce one's anonymity, something so coveted by Danielle. This girly side of her wouldn't look good in her professional world after all. Nor would it really be good in the eyes of Jan, an open but rather conservative woman.
Which, by mere coincidence, happens to be something that also wasn't overlooked by Danielle's neighbor Greg.
Greg was a man in his middle ages, somewhat aged in appearance, married with no kids and had a profession as a private investigator, one he has dutifully worked at for the past twenty years. Yet, similar to Daniel, he also had a crossdresser-ish side to him: his longtime pantyhose fetish. Unlike Daniel, however, his significant other, Alicia, openly shares his passion in pantyhose with him.
Being himself on Facebook, Greg of course fondly admired the many users who crossdress in pantyhose and take alluring photos showing themselves off as women. Just by chance, though, he happened to have come across one of many images that didn't escape his well-trained investigator eye.
"Could that be Daniel?" he thought to himself as he carefully studied the images of that gorgeous crossdresser, "Danielle," in Wolford pantyhose and an expensive dress, staring at this lovely woman's features. Figuring the odds were one in a million that it actually was his neighbor two doors down, though with similar names, he dismissed the thought. Yet that didn't keep him from periodically checking on updates for more clues as to "her" identity.
Then one day, that clue he was looking for finally had come in another Facebook update by Danielle, a perfect shot of her face. He could clearly see with his trained eye the color of her eyes, the shape of her nose and cheekbones and the roundness of her lips. Danielle was indeed Daniel and he had actually managed to stumble upon his neighbor's secret.
Greg, enamored with the images of Danielle, thought he could possibly leverage this secret into getting what he really desired out of her, that is, make her his crossdressing sex slave probably just like all her other creepy admirers commenting on her Facebook page. In other words, he could blackmail her by threatening to uncover her secret to her family, and especially Jan, if he couldn't have his way with her.
He talked it over with his wife and explained to her the evidence he found on their neighbor Daniel. Then he explained his little plan to "blackmail" him. Alicia happened to be all for it thinking how fun it would be to have a cute little crossdresser slave to share between them, every wish their command. Plus after looking at the Facebook photos of Danielle this, too, excited her even more at the possibilities that they could have with "her."
Daniel, Jan and Greg finish their passerby chit-chat and go on their separate ways. Daniel and Jan went off so Jan can be dropped off at her house but Greg is taking a short trip downstairs to the lobby. In his pocket, he has an unmarked envelope with one of Danielle's photos from her Facebook page printed out inside, including a note which read the following:
MEET AT THE CORNER STORE
SUNDAY 9:00 PM SHARP
DON'T BE LATE!
Greg then drops off the envelope in Daniel's mailbox and casually walks back upstairs. Now time to wait and see.
(To be continued)