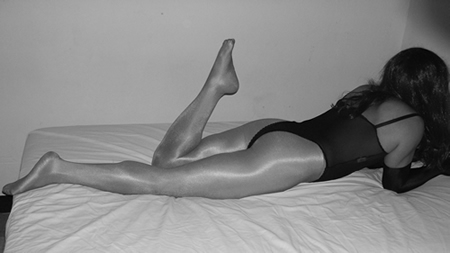 I woke up refreshed but feeling unusually horny this morning. Enough so to make slide into some shiny Danskin tights, throw on a cute black teddy then into my usual bathrobe. I can't remember what I dreamed about last night but it really has me in a feel sexy mood today.
After my morning coffee, I skip reading the news and head directly back to my bed and pull out the vibrator from a drawer nearby. It's nice and slim, smooth and about six inches long which is perfect for some womanish masturbation.
I unsnap the crotch on my teddy, turn my little toy on and, remembering an idea from somewhere online, begin to penetrate my ass but through the pantyhose. The stretch on the tights limited penetration to just a few inches but it was all that was needed. Oh, did it feel nice and incredibly kinky at the same time!
Now your turn to complete the sentence…