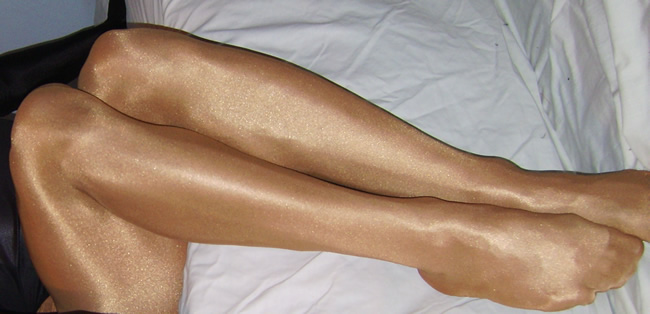 I was on Twitter the other day (a more frequent occurence now) and had a look at a long lost tweet I had saved a while back…
Some narcissists find themselves so attractive that they seek out partners that look like themselves.

— WTF Laws (@WTFCrazyLaws) June 30, 2013
I retweeted and saved it for a reason. I pondered in those very words a bit and I couldn't help but to think that this was directed right at me. When you think about it, though, isn't it directed at likely a majority of hot blooded crossdressers, transvestites and other "T's" out there?
Yes, those of  you who can't pry themselves from the mirror dreaming that you're either some kind of pantyhose model goddess or high-priced glamour hooker whose phone won't stop ringing (my hand raised too). I'm fairly confident there is a huge narcissistic component to our feminine alter-egos that probably just comes with the territory.
I seriously doubt that this means we have narcissistic personalities. Personally, I like to consider myself a polite and considerate person in my normal life. Plus, I've conversed with many crossdressers and transvestites who are lovely people. This, of course, doesn't mean we're all not narcissistic but maybe it's the feminine fantasy, however, that takes us out of our own true selves.
And so makes us strive to be that perfect looking woman… whose legs look so sexy and hot in those pantyhose.
Why it didn't even take me long to find examples of crossdresser narcissism here, here and here (quite the lovely examples I would have to admit). Queuing my own narcissism, I hate them all and am now working at the moment on painting the perfect face. Those bitches!
OK, well, back to that tweet… I do think it is absolutely true that I would find another crossdresser similar to myself very attractive. So attractive, in fact, that although a long-term relationship may be out of the question, a fling would definitely not. I'll even go as far to say that it excites me more finding this "crossdressing me" than a woman, even if that woman was completely open and accepting to my behind-closed-doors feminine lifestyle.
Why there are many a day where I fantasize of another crossdresser with gorgeous legs and dozens of pairs of pantyhose in her collection, closet full of lingerie and wants nothing more than to choose something out for me and her. Then after, she really treats me like a woman in a wild passionate sexual adventure. I honestly can't imagine a better scenario to where I would feel more feminine except to dabble into bisexuality.
So, my two cents based solely on my own experience, and perverted fantasies, is that the bi-curious (or bisexual) nature of crossdressers stems exactly from their own narcissism. Sure, there are statistics out there that say sexual preference doesn't correlate to whether or not you have a pantyhose fetish, are a crossdresser, transvestite or whatever.
Yet, as much as I question those statistics, there are very little to go on as far as those who would consider themselves bi-curious or even bisexual. Obviously, some of us are completely heterosexual as not all of us has an attraction to a mirror-imaged crossdresser. The percentage that do have that "bi" attraction, however, has to be somewhat higher than the statistics want you to believe.
Wouldn't you think?