As a longtime lover/wearer of pantyhose, I've noticed around the web, especially those in the USA, that the preferred taste is somewhat limited. I'm sure many crossdressers and pantyhose enthusiasts still would rather travel to their nearest supermarket and pick out a pair along with their groceries.
Or worse, use the same brand they fell in love with ten years ago and haven't caught up with the times. Hello L'eggs.
I won't claim to be the genie for pantyhose fetish tastes but I have sampled a lot (including "playing around" in) and developed my own criteria for judging a pair of hose:
It makes me look feminine as opposed to a man in pantyhose
Sheer to waist and thick, 40 denier or more
It has a nice shine and in my preferred shade
It is so soft and sexy, that alone turns me on
Durable, doesn't run after a couple uses
So here we have the winners, in order by favorite: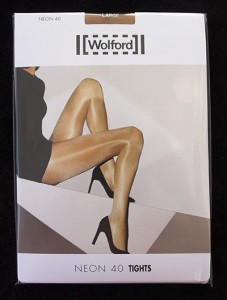 1. Wolford Neon 40
These are quite possible the perfect pantyhose out there. They look super stunning (on anyone), are incredibly soft and shiny and, get this, are very durable as well. The only downside is they will set you back $45 a piece. It is a small price to pay, however, for  something of this quality and so suitable for a fetish. I say, try it out one time. You definitely won't be disappointed.
There are actual Wolford stores scattered about but these can be purchased at the Wolford Online Shop. Just select your country at the bottom of the page for the shop in your country.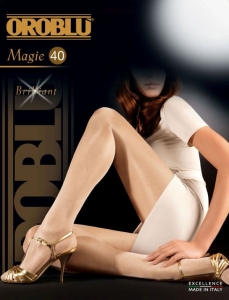 2. Oroblu Magie 40
This is one Italian brand I discovered recently and have begun to fall in love with them since. They aren't quite on the same level as Wolford but, the moment after slipping a pair of these on, you notice these aren't your typical hose. They are very soft and sooo silky. Plus they hug everything from the waist down nice and tight and have a brilliant, sexy shine to them.
They are a little more expensive than your average pantyhose ($17) but then again, don't we owe it to ourselves? Orublu is generally hard to find but can be found online at Stocking Showcase, which ships domestically in the USA and international.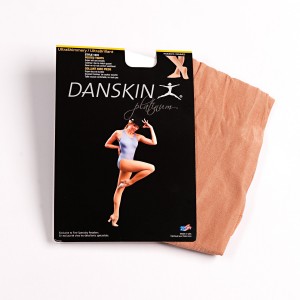 3. Danskin Ultra Shimmery Tights
Really thick tights may or may not be your thing but, when they have a shine like this, I find them impossible to resist. Likely, you will too. Not to mention, they survive many handwashings over years without even a snag. Also, if you enjoy snapping photos of youself in hosed legs, they really come out well with Danskins on. The denier is not listed but I'd say they are around 70.
They are priced at a reasonable $14 and are available at virtually any dance/ballet store online. The best selection, though, is right at the source at the Danskin online store in the USA. For those outside, I find that searching eBay for "danskin ultra shimmery" provides a pretty good selection to choose from.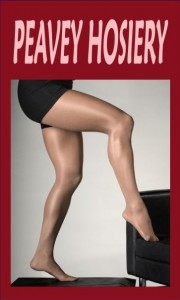 4. Peavy High Gloss Tights
If you've ever been to Las Vegas, then surely you asked yourself after seeing the myriad of cocktail waitresses in the casinos, Where do they get their pantyhose? Well, these are it. They aren't quite as thick as Danskin Ultra Shimmery at 40 denier but they soft, shiny and incredibly sexy. Now all that is missing is that cute little waitress outfit to make the whole fantasy come true.
Peavy is a brand that primarily caters to the casino and restaurant industry in the USA but you can get your legs in these online at Stocking Showcase or by searching for "peavy tights" on eBay and cost around $10. For those outside the USA, I haven't been able to find retailers but Stocking Showcase and some eBay retailers do offer international shipping.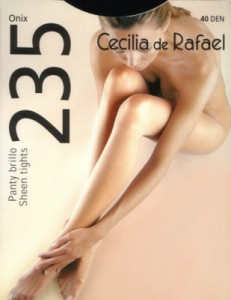 5. Cecilia de Rafael/Samburu Onix
Last but definitely not least is this lovely Spanish brand of high quality pantyhose. The shine on these is second only to Wolford Neon but they are nice and thick at 40 denier and look stunning. It's hard to stop admiring your legs and basking in the silkyness of these.
Unless you live in Spain, where you can walk into a department store and buy them, these are somewhat hard to find. Once again, though, Stocking Showcase comes through with a nice selection of size and color ($12). Again, they can ship internationally for those outside the USA who are dying to slip these on.
* * *
I hope you try out one or more of my favorites for a treat on your legs you probably won't forget. If you have a brand left out here, that you think trumps all these, then let me know what they are in a comment below.
If you are disappointed in the lack of control top pantyhose featured here, then I'll give you the number of my grandma.