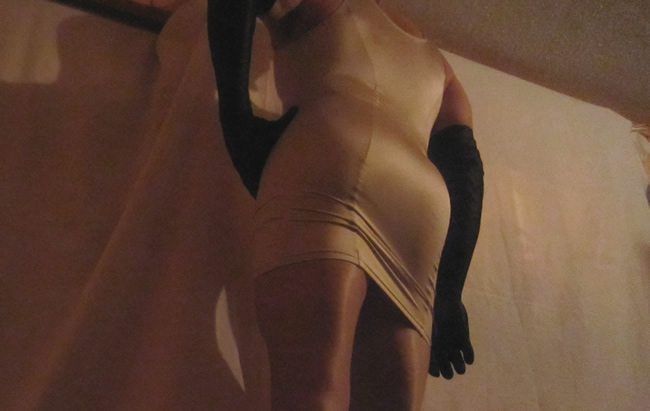 Not too long ago, I discovered a long lost piece of lingerie from way back, a body shaping slip bought about twenty years ago. Yet ever since that moment of rediscovery and, let's face it, somewhat sadly reliving my teenage crossdressing days, I've become obsessed with this particular piece of lovely lingerie.
Normally, I'm not really into shapewear. More often than not it is just a garment with all kinds of weird tight stretchy panels looking like a bathing suit your grandma once wore proudly. Nothing really sexy to them in my eyes anyway and, therefore, I never really kept up with the trends of shaping.
Yet the trends brought us to the age of Spanx, which really looks similar to those ultra modern swimsuits used in the Olympics. Still not something I'd go for when I want something sexy to throw on with my pantyhose to feel nice and girly (or cheap).
Throwing on that now-vintage Flexees shaping slip, however, changed my whole impression of shapewear for the time being.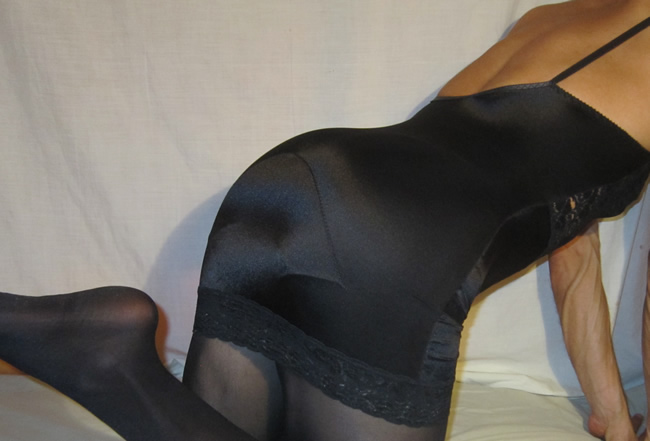 Yes there are some that make you look smoking hot without having to resemble your grandma in that bathing suit (if I say so myself).
Which takes me to the present day when I recently ordered a Flexees Decadence slip in a beige color (Latte Lift), same brand as my older one but with a "modern" touch to it. I was pleasantly surprised, too, as I eagerly ripped that package open to try it on.
The slip is stretchy but rather tight, hugging your body everywhere, a bit like a too-small club dress. Look in a mirror, though, and you won't believe your eyes on those smooth, shiny lines as it slims you down a few pounds in the process. Super sexy indeed (if I say so myself)!
Yet the real alluring aspect of this gorgeous slip is the sensuous feel it leaves on your body. The mostly spandex content and thick fabric feels as if it were several pairs of fine pantyhose draped over you. Not to mention, move any which way and the slip moves with you, not in the least bit restricting.
Then we get to the real fun of incorporating it with pantyhose. They go absolutely perfect with the Flexees slip and heightens the pleasure quite a bit with spandex on more spandex action. You have to slip into your favorite pair and then notice how erotic that slip feels sliding around over the pantyhose covering your butt and thighs. I can personally say that none of my other lingerie has this effect.
I may be absolutely glowing over my old and new slips but it may be too early to say I'll be delving into more shapewear to add to my treasure trove of silkies. I'll definitely keep my eye out yet, until you hear about me romping around in some new Spanx thingy, I wouldn't hold my breath.