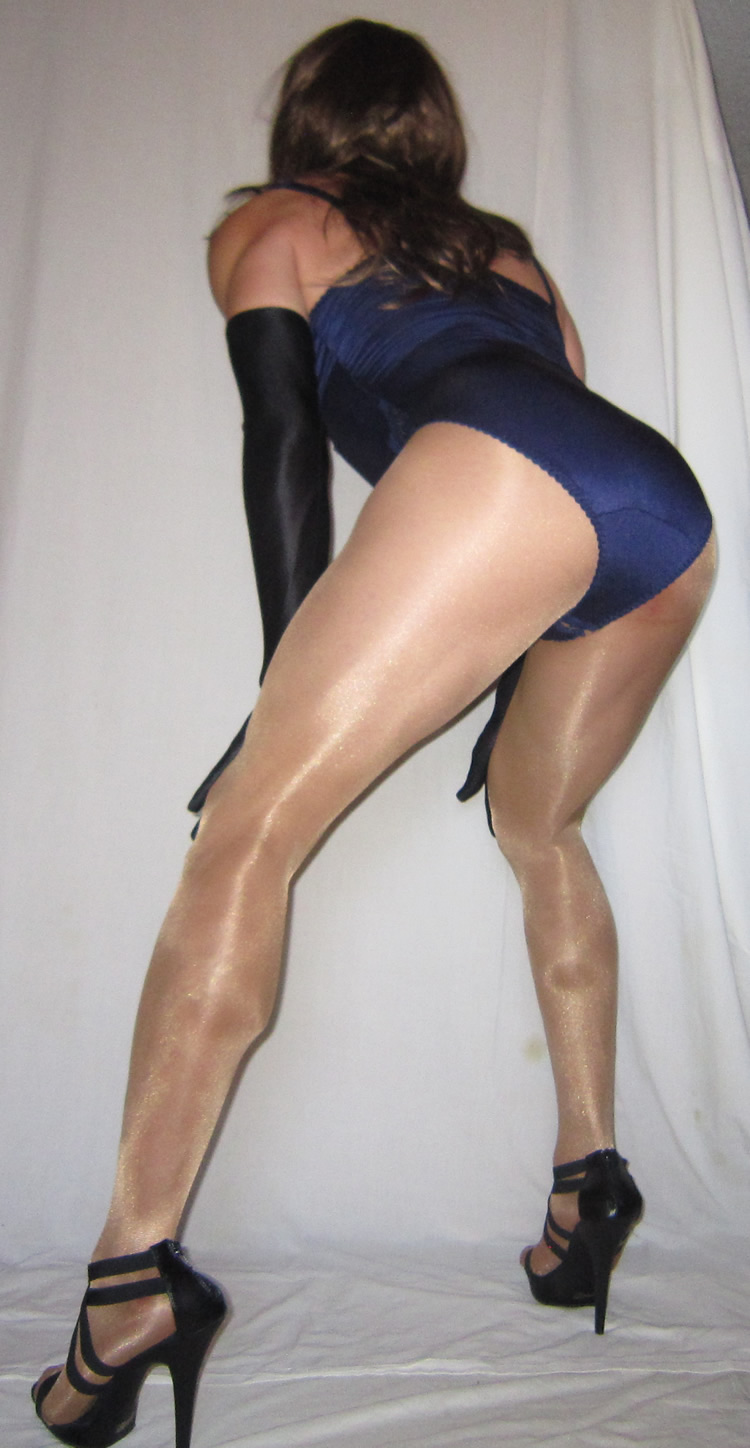 It's not news that I have constant fantasies of other crossdressers (or anyone of the "T" variety really) who like to doll themselves up in silky pantyhose and later make a meal out of me. I can't think of a way to feel more womanly that to be violated on both ends then swallowing that hot creamed oyster for dessert. Being a woman is the name of the crossdresser game when all is said and done, right?
Yet I never cease to wonder after such a passionate sexual encounter, what kind of emotional attachment would result. Mutual kissing, sucking, sex or even just rubbing my pantyhosed toes down a CD lover's smooth nyloned legs results in an intimacy that I would believe difficult to leave behind after a single fling. Add to that the fact that we as humans are drawn to pleasure and we'll seek it where we know we can get it. If a fling turned out that lusty sex of my dreams, I sure as hell would want more.
Ok, so maybe in the past I haven't had quite the sexy fantasy-in-lace experience I had hoped for. It was more of a man-in-tights going at it with the experienced transvestite and, no, I wasn't the transvestite. I have to chalk that up to lack of experience, much like the first time having sex with that genetic girl. I guess you can say that the cock/rear access complicated things a bit since I had been used to a vagina in all the years prior.
Then there is that fucking label. Am I bisexual now? Oh shit, I can't say I'm hetero any longer. What's a queer little crossdresser to do?
Well, a couple years ago, when I was talking with a coworker, she had casually told me her story of how she was married for several years, divorced her husband then began dating another woman who she was very happy with. I found this fascinating on two fronts. First was her openness about it (I didn't even have the balls to respond with the gender bend of my own tale). Second, she didn't just decide to become a lesbian but rather followed the path of who she felt she was. I couldn't have more respect for that.
So why then should I give two shits about a label? Sure, it may make explaining who I am in a single word easier. Labels, however, have no rules and, fuck everything your Sunday school teacher taught, no one ever has to live according to one. Believe it or not, it actually took me some time to realize this. Not to mention, the conflict of going against the ways of the all-might Lord himself. OK, yeah right.
Ironic side note, if I were called a queer crossdresser right now, it would turn me on quite a bit.
Anyway, as a crossdresser, I would would love to have all the support I can, not with family or friends, but with those who actually share the same experiences as I do. There is no way I could tell how I love a particular brand of lingerie to a good friend unless that friend knew how I felt and acted emotionally. If that friend was another crossdresser who I depended on emotionally, and maybe had a few slurps with, I could very well see this becoming a dating situation.
Why not follow where your heart and a sexy ass in tights leads to?
Then, of course, there could be other benefits to dating. Oh, such as sharing a wardrobe, playing dress-up and even the general feeling of being loved and wanted as my feminine self. Maybe she would help me to overcome my public shyness of being dressed. Who knows what possibilities dating a crossdresser could lead to?
Then there's marriage but I'll cross that bridge when the time comes.