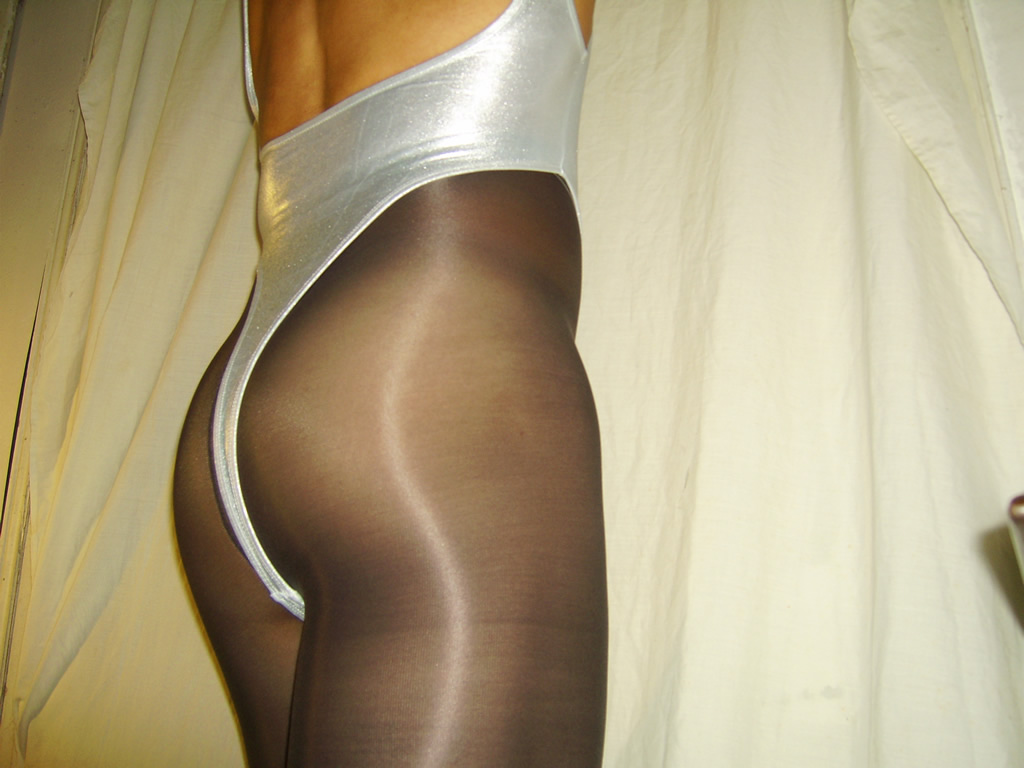 I guess it is pretty telling of my age just even mentioning the leotard, the 80's sexy symbol of the fitness craze of the time. Not to mention, they happened to never go without their sister counterpart, glossy colorful tights. I can even remember as a kid taking a liking to gymnastics so I could get the opportunity to wear them for, uh, comfort. Unfortunately, being labeled as "girly" at that young age quickly put an end to that.
That still did not put an end to my fondness for that tight, shiny body garment even though I grew more an more into the tights and pantyhose world. Luckily my mom and sister had a few of those workout VHS videos which I happily watched when they were not around (precursor to porn?). Anyway, my sister even had a couple leotards which I tried on every now and then… over her tights of course.
Obviously the leotard fell out of fashion in the 90's and practically fell out of memory come the new millennium. Thanks to eBay, however, they still lurked around as "fetish" items. I gave in and got one long ago, as you see above, since I couldn't help it. It was a nice flash from the past but those little kinks as a kid in the 80's probably need to stay right where they are, as a distant memory. Sure, there are groups of leotard lovers, I guess even cosplay enter the picture here, but that just isn't my thing these days. Long story short, it really clashes with my crossdressing.
I don't want to be a Jane Fonda.
I checked and I think I even lost that shiny silver leotard. All I have is the photo 🙁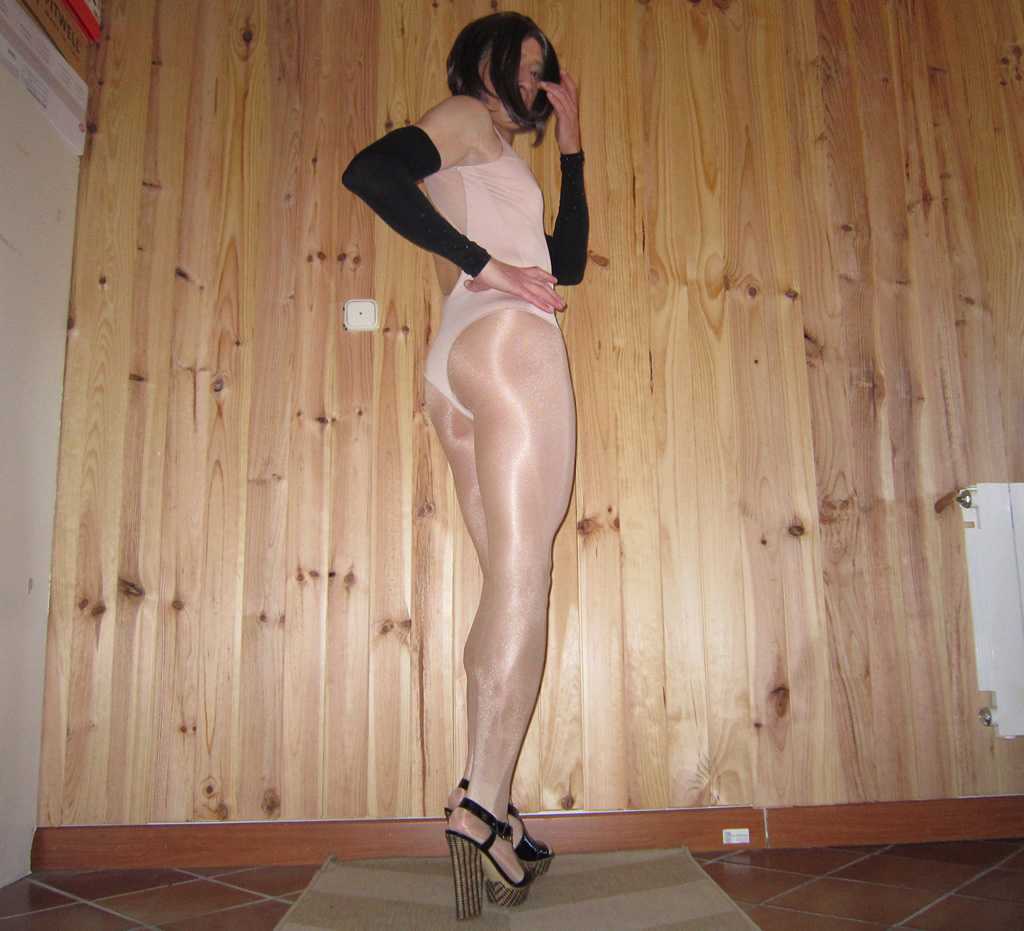 Over the more recent years, though, I've been getting into the more modern bodysuit, which is really just the leotard of the 21st century. Now I still love my pantyhose, so don't get me wrong, but when I see a bodysuit in a particular design or pattern or even fabric that catches my eye, I have to have it. So I buy it, try it and then fall in love with it. Of course I have my favorite tights to pair with them as well. In one case, I even bought a second bodysuit of one I already have just in case the first one rips or gets stained.
Holy hell, I just counted 41 bodysuits in my collection right now. I imagine they may overtake my pantyhose collection at some point.
Anyway, you probably get my point. Bodysuits are the leotard you can wear out in public and people think stylish, modern rather than giving you the eye and thinking I'm stuck in the 80's watching too many Jane Fonda videos on Youtube. I actually do wear bodysuits (and pantyhose!) under a light jacket partially unzipped so it covertly peeks through. There is a silky dark blue turtleneck Wolford one I wear to catch even more glances. For the crossdresser, the bodysuit is the perfect flirty garment, if somewhat hidden, that is not totally obvious but gets the word out if you know what I mean.
Perhaps, most importantly, they serve well in their erotic value like their pantyhose counterpart. They hug my body, are comfortable and especially if worn with pantyhose, feels incredibly sexy all over my body. Basically the bodysuit gets me off and I don't have to look all over eBay in the fetish section to find one.
Of course, that doesn't mean I won't catch an old workout video on Youtube just for kicks. The leotard memory lives on!