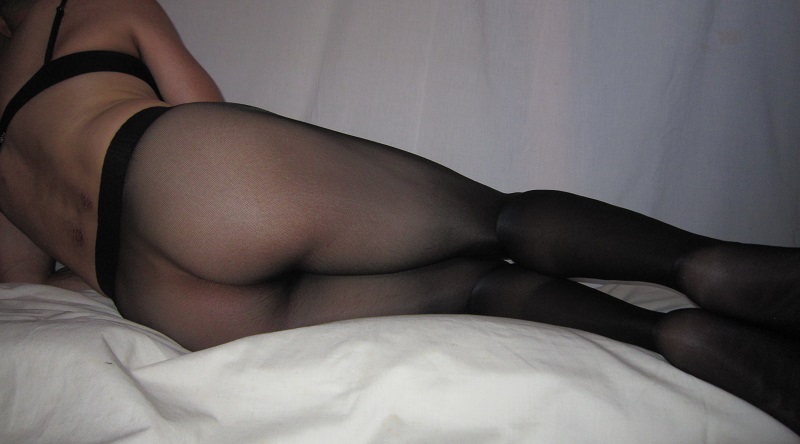 As a major pantyhose enthusiast, there was always that one lingering desire I've always had in the back of my head. Ever since I've seen those images of those super shiny seamless Wolford pantyhose worn on those lucky-as-hell models, I knew I had to have a pair. Sure, the Wolford Fatal Neon were discontinued in the last millennium, but they can be found. That is, if you don't mind skipping your rent payment for the month.
Still, the fantasy of draping the queen of the pantyhose over my legs and basking in their shiny glow persisted for years. Years of checking those eBay listings became a routine of window shopping for that one thing I'll probably never buy in my lifetime. Besides, Wolford makes the Neon 40 pantyhose which are currently the reigning queen and make quite a nice private time in those silken legs they leave.
Yet, recently, I found a pair that only cost the arm and let me keep the leg. I purchased them on the spot, then waited like a kid on Christmas for that delivery. Of course, I opened up that package like that same kid on Christmas.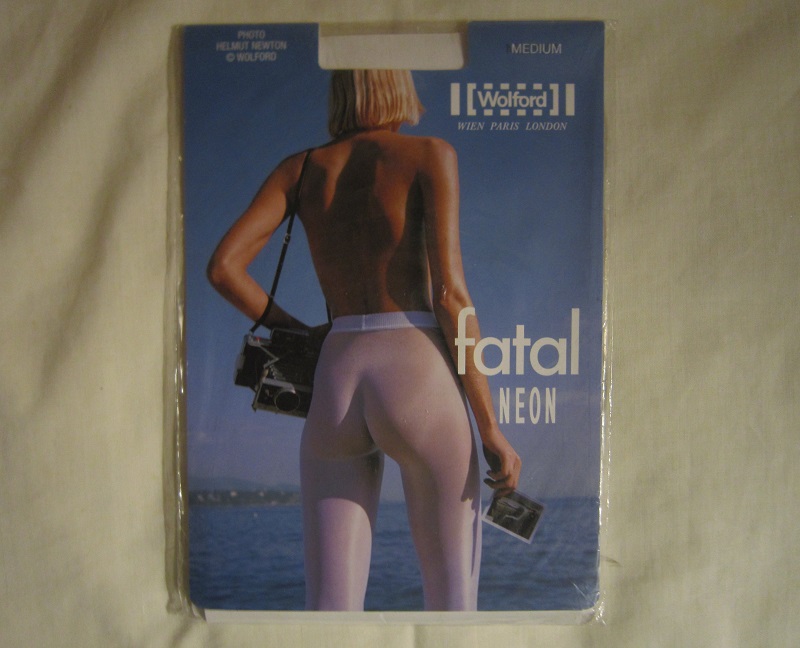 Wow, it was kind of weird to take out pantyhose that were probably made at least twenty years ago (the Fatal Neon was discontinued in the late 90's). Yet, I noticed something that seemed a little odd with this pantyhose treasure. The trademark nylon/spandex fabric of these pair were quite different from that of the current Neon 40.
Dare I say it. These appeared at first glance like average your run-of-the-mill (yet still premium) pantyhose. Not to mention, holy shit, these snagged incredibly easy! They first snagged on the plastic packaging, then on the teeniest burr on my fingers. So far, not a good first impression.
Time to put the lotion on… EVERYWHERE. I completely understand that over the course of the last twenty years the fabric has evolved into the silky luxury it is today with the Neon 40. Lesson learned, that's what happens when you buy pantyhose made a couple decades ago.
Now back to slipping into these.
Sliding over my lower legs, these did in fact have the appearance of the Neon 40 and that trademark shine which we all know and love. Over my thighs and butt, however, was where the similarities ended. The Fatal Neon felt a little thin and lost quite a bit of the shine I was hoping for. A larger size might have helped, but I don't think I can go back to 1997 and exchange these unfortunately.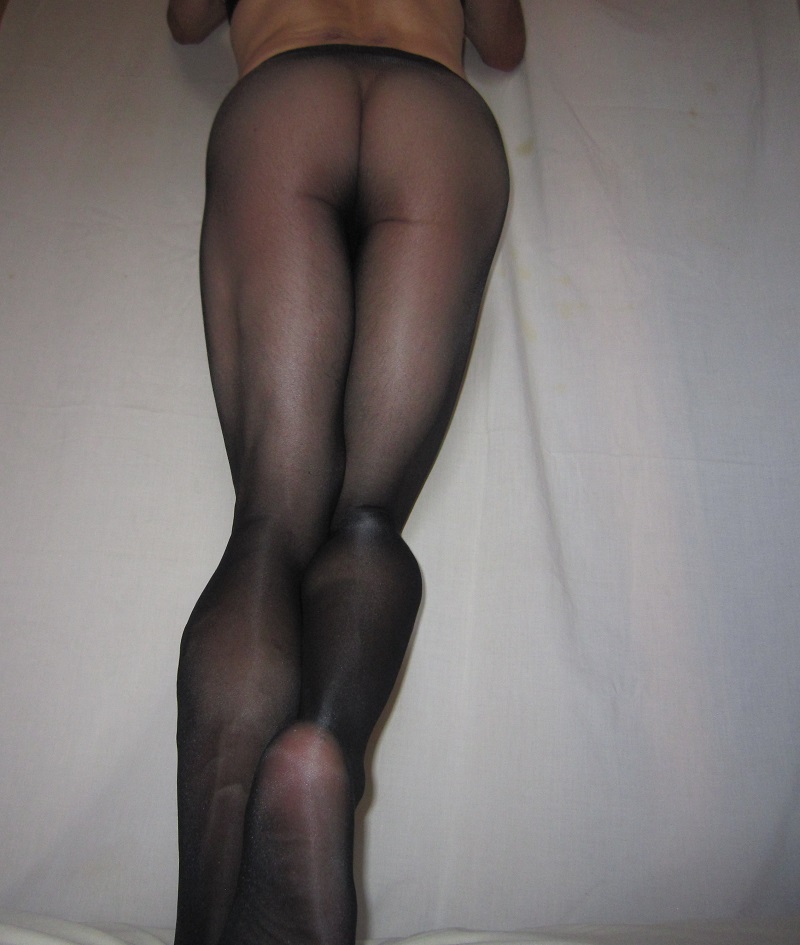 One thing I did love with the Fatal Neon was that unique feeling of having every curve hugged, especially the ass-crack. It's a different and sexy feel and nice to not have to pull up that crotch in your pantyhose every once in a while. Of course there was a minor issue with that rather inconvenient bulge in the front which throws off the aerodynamics a bit. A favorite thong is definitely needed to keep things smooth (somewhat) out front. Hey, this issue wasn't completely unexpected.
I decided against trying out the wardrobe while in my new Wolfords after about the fifth or sixth snag I managed to create without even trying. I desperately searched for a pair of gloves and carefully slid these off my legs, folded them up and put them back in the packaging. Next time maybe I should just bathe in lotion to become snag-proof.
Overall, I'm satisfied to finally fulfill that dream of slipping into a pair of Wolford Fatal Neon before I die even though they didn't quite meet all the expectations I had for them. Don't get me wrong, they are sexy as hell since they're made by Wolford. I definitely get off more on the Neon 40, however, since that fabric is unlike anything else: silky, shiny, sexy and durable. The Fatal Neon, unfortunately, is a distant second and that tendency to snag by practically looking at them doesn't help either.
Clearly, part of that reasoning is the price paid for them. I won't reveal it but let's just say it could have been better spent on some of the newer leg candy out there. Oh well, I just look at it like I went out for an expensive dinner and came home with a nice pair of snagged up pantyhose to show for it. Better yet, I'll pretend I got shagged in them and the battle scars remained on the pantyhose. The second one it is.