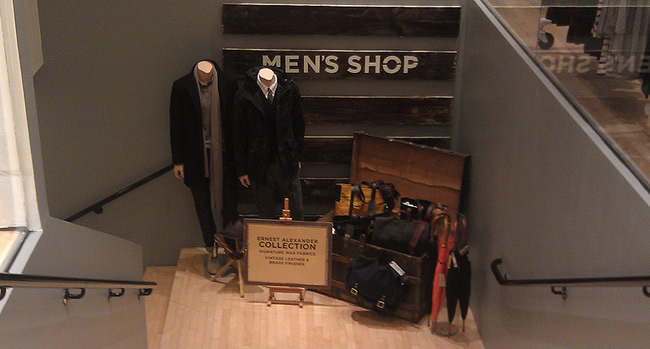 I have to admit, I've had a little trouble coming up with something for you to glance over then move on to your sports, porn or whatever. Maybe it's something to do with with the fact that my ability to write here is directly proportional to how "in the mood" I feel, usually when I'm all glammed up.
And for a while, the last few weeks at least, it's been no glam at all. 100% Pure unadulterated masculine me (almost masculine anyway). Yeah, yuck.
I bought a sexy new string body that I'm dying to try on. At the moment, it's still in the packaging.
I have new vintage aerobics wear (and plenty of matching tights) for my indoor workouts. They've gone unused so far.
Just for kicks I counted all the pairs of pantyhose I had some time ago. Eighty pairs, all unworn in the last few weeks too.
So what's going on where I seem to have taken a vacation from my crossdressing for the time being? One word: stress. No, it is not major and has nothing to do with my feminine practices behind closed doors, just a period in life where the weight of the world falls down on me sometimes. In other words work, travelling to friends weddings, pain-in-the-ass neighbors and the dog that never stops barking, to name a few causes.
Yet I find it odd I don't turn to throwing on some shiny tights and lacy lingerie with some red lipstick in order to manage my own stress. Nor am I really content  "giving up" being a crossdresser while I let these long days pass by in my world as male me. Maybe it's my rough and tough masculine side (which I do proudly have) protecting my inner female persona which I find somewhat comforting.
Really though, since playing womanly dress up is more of a sexual thing for me, I've come (I wish) to realize the toils of life put quite a big dent in the joy I get from it. Actually, it stops it almost completely. It might as well be the parents that discover your secret stash of womens' wear, take it out and burn it then tell you never to do it again.
Don't get me wrong. I still look forward to the day where I can slip back into my Wolford pantyhose and truly treat myself as a woman. This day will come soon, too, when work simmers down and I finally move to a quieter place. Until then I'm doing what I can to get off even if it means doing so while in male-mode.