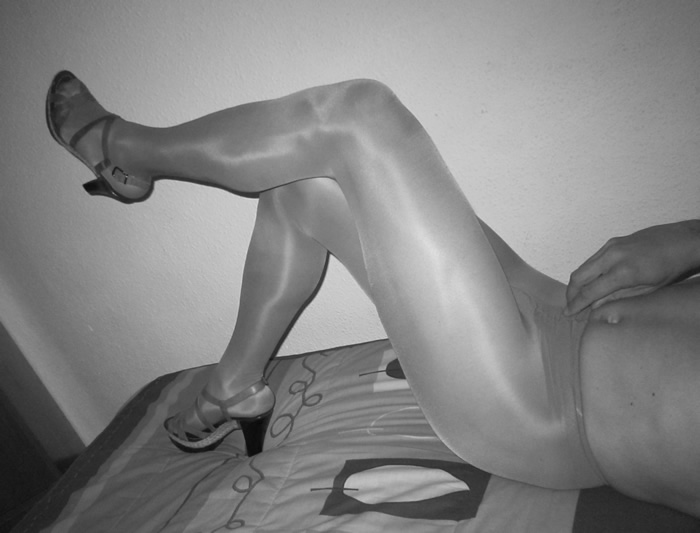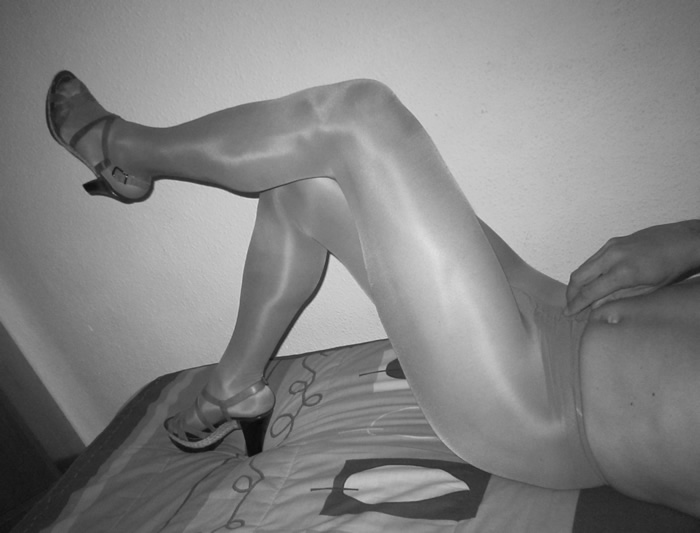 Part IV: Wish Fulfillment
Carl returned home from work, and a quick drink with his crossdressing "mistresses" as well, to find a note left by Amy saying she was leaving their daughter, Amanda, with their babysitter. "Hmm, this is odd" he thought, "Is she planning something for us tonight?"
In the meantime, he just couldn't stop thinking about Chelsea and Jenna and their sexy three-way romp the previous night. The thought turned him on so much, in fact, he wondered if he could slip into his favorite lace teddy and Wolford pantyhose hidden away in the trunk of his car and wank one out before Amy returned. Without giving a second thought, he ran back to the garage, retrieved his ladies wear and ran into the bathroom, slipping on the teddy and pantyhose, and reliving every memory of that night with her greased up hand.
Yet before she was just about to erupt into orgasm, she heard the front door open and close. Quickly, she slipped out of her lingerie and pantyhose, hiding them under a towel,  turned on the shower and got in. Carl didn't bother to blow his juicy wad, opting instead to finishing his usual post-work shower and greet Amy afterwards.
Little did he know, however, what Amy was up to already being in the know about his affair. Initially, she was extremely shocked at the fact that it was with, what she considered, sex with two gay, crossdressing men. Yet, despite several moments of rage, she had quickly come to terms with Carla's secret lingerie and pantyhose fetish and the deep desires that came with it.
And Carla was about to be on the receiving end of those terms.